Philadelphia was surprisingly fun. Despite the fact that I really didn't feel like going when I got up on Friday, it turned out to be a good trip. Especially because the show was so small that a lot of the time was free for me to do what I liked. Which turned out to include a wonderful visit to the Philly Museum of Art, the requisite trip to H&M, and a surprisingly informative tour of Independence Hall (in which the park ranger bored the kids in the group to death with tirades about myths in American History and the state of democracy in Britain vs. in the US...and I was cheering inside). And even though the huge Dali exhibit at the museum was sold out again, I had a nice little commune with the cubists...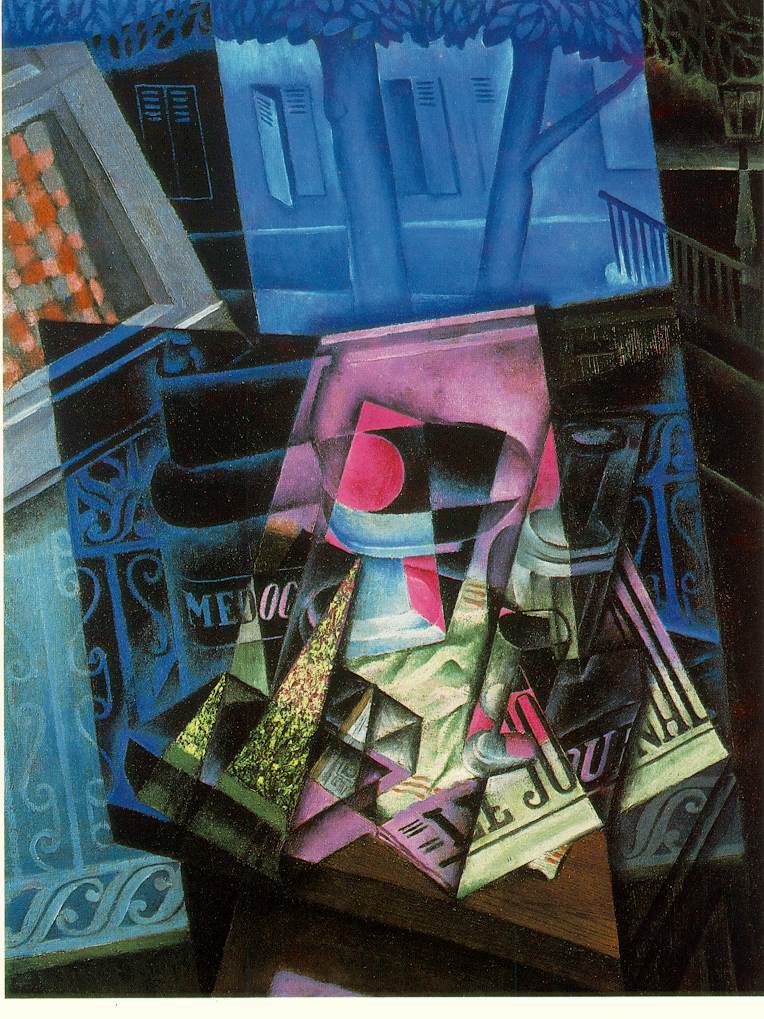 (Juan Gris,
Still Life before an Open Window: Place Ravignan
, 1915)
But getting in at 2am last night has worn me out, so I think I'll spend the day watching
Six Feet Under
and reading outside in the lovely sunshine.